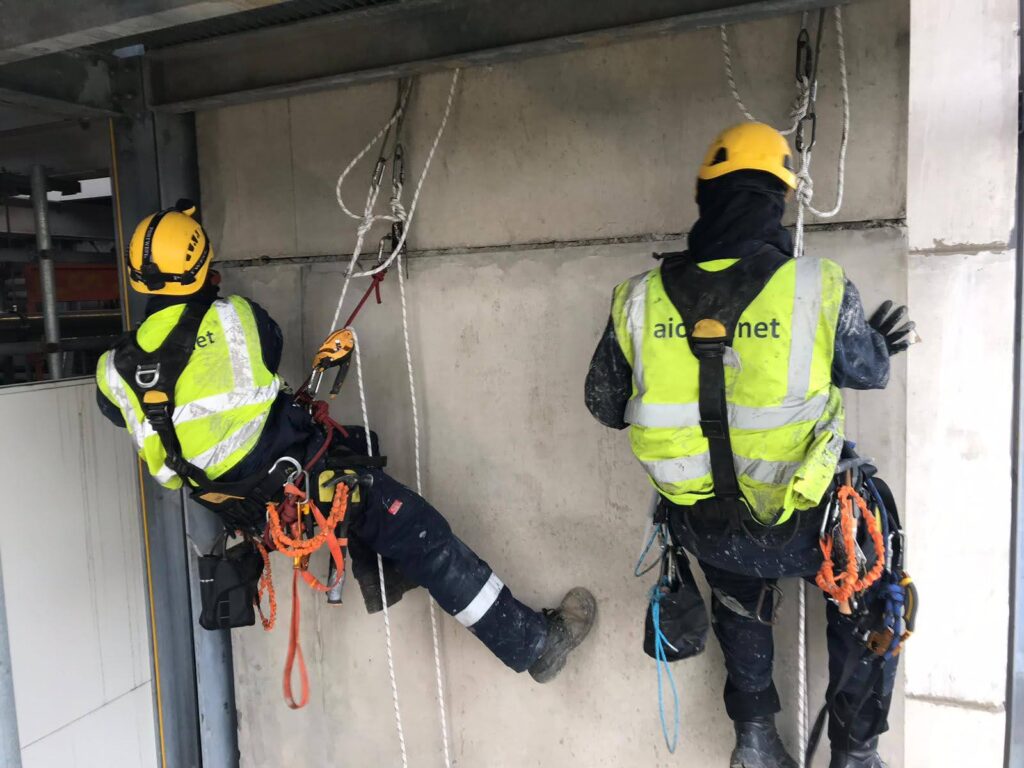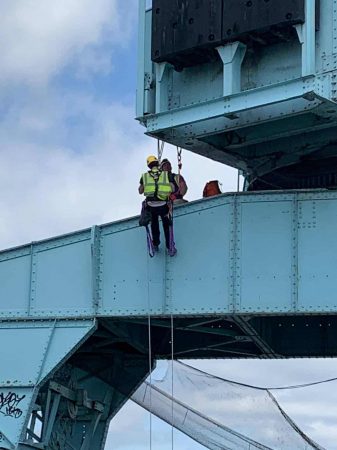 Rope access is a form of work positioning, initially developed from techniques used in climbing and caving, which applies practical rope work to allow workers to access difficult-to-reach locations without the use of scaffolding, cradles or an aerial work platform.
The most common applications for modern rope access include inspection, surveying, maintenance, and construction on bridges, dams, wind turbines, towers, buildings, geologic slopes, and industrial plants.
There are many benefits in using for rope access. Unlike traditional access methods, custom rope access solutions can be designed to fit various applications. The main benefits of rope access are:
o Versatile: Rope access professionals can apply the techniques to a wide variety of environments, from confined-space penstocks to tower structures to complicated steel installations.
o Cost-effective: Rope access is very economical. Because fewer personnel are required, this means faster and safe completion of work scope which effectively means lower overall costs.
o Efficient and quick: Rope access systems are installed and dismantled quickly and require fewer personnel than traditional access methods. Less interference with other facility operations means less disruptions and minimised downtime.
o Environmentally friendly: Rope access techniques and equipment has minimal effect on the surrounding environment compared to traditional access methods.
Previous Completed Rope Access Activities
o Rock pigeon netting
o Core drilling
o Construction assistance
o Post construction building cleaning
o Fibre optic light installation
o Paint application and coatings
o Inspection/cleaning/maintenance
o Window cleaning
o Teflon fabric installation
o Lightning conductor installation/removal
o Paint application and PFP coatings & repairs
o Non-destructive testing/inspections
o Abrasive and/or U.H.P water jetting
o Anode Installations
o Coatings & PFP inspection
o Oil rig surveys/repair/maintenance
o Lightning conductor installation/removal
o Flare tip removal/replacement
o Tank surveys/repair/maintenance
TELECOMMUNICATIONS MASTS AND ANTENNAE
o Radome erection Antenna lifting & installation
o Lightning conductor installation/removal
o Tower Maintenance / Painting
o Paint application and coatings
o Lightning conductor installation/removal
o Air well maintenance
o Coating application/inspection
o Teflon fabric installation
o Bridge survey/repair/maintenance