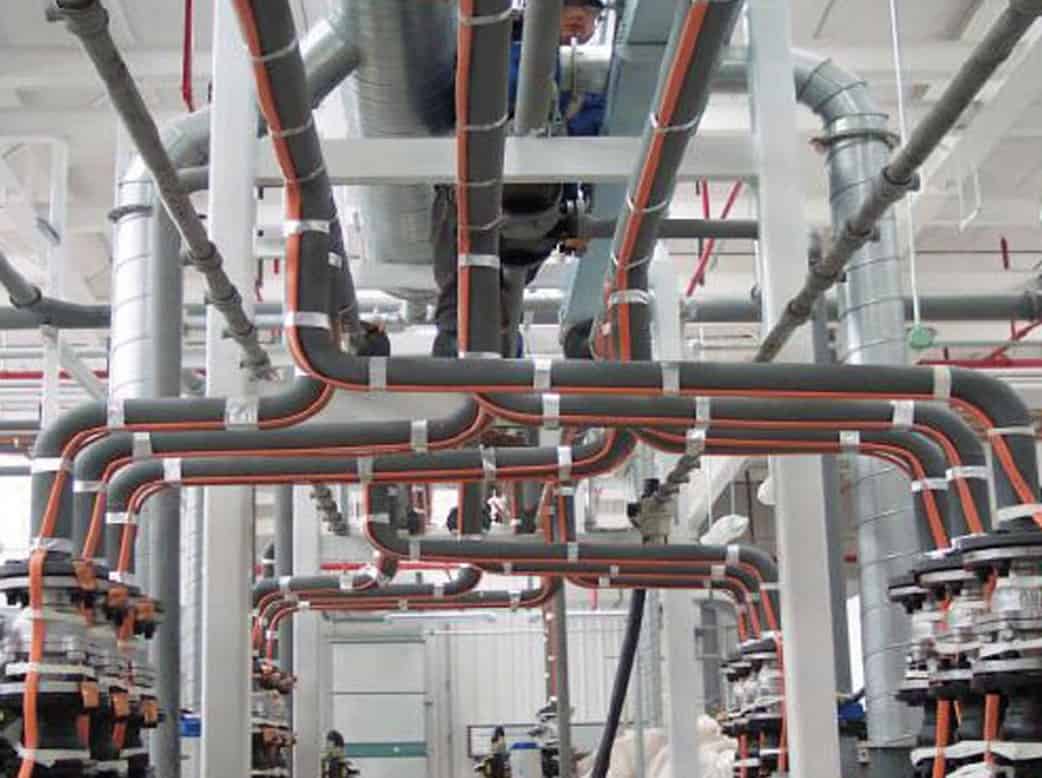 Also known as Electric Heat Tracing or Surface heating consists of installing cables along the piping to provide resistance heating. It's not just a system used to prevent freezing of pipes and vessels but also deployed in applications that require water or another fluid to be kept above a specified temperature.
Heat Tracing is widely used as a protective measure in various heavy-duty industry buildings, oil & gas pipelines to commonplace like apartments, schools and hospitals. At CNN Engineering, we provide clients with the comfort knowing that their pipes are freeze protected or their product in pipes/vessels keeps flowing without obstruction.
We provide various types of heat trace cables and installations, selected based on insulation material, voltage, and heat output per unit length, while also considering the best solutions and associated risks. With the right resistant element run alongside your plant/building piping or vessels, you get a conducive environment.
Benefits:
Saves you cost of energy and pipe repairs/maintenance
Increase flow of production as it prevents your pipe from freezing
Cost-effective to maintain temperature for your substances in pipes and vessels
From Freeze protection to temperature maintenance, we've got you covered!