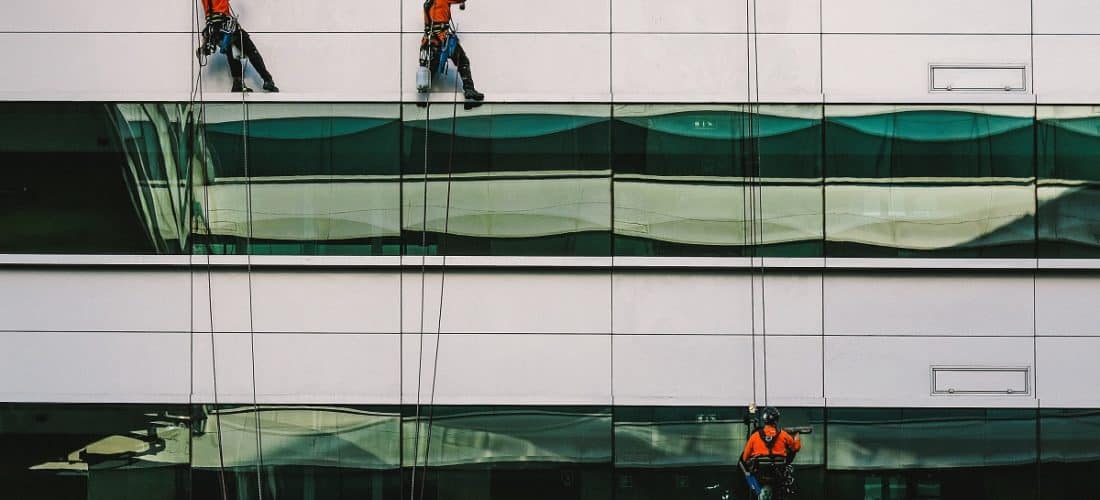 Working at heights or hard to access areas involves precision bothering on safety and efficiency and Rope Access is presently one of the best methods used today. Rope Access has proven to be the safest means of access to heights in the world today. Rope Access can be used for height tasks such as painting, window cleaning, to heavy-duty construction service like bridge/building inspection, installations.
Benefits:
Cost Saving: Reduces cost at least 40% cheaper than using traditional access methods and other modes of access such as scissors lift
Time-Saving: Rope Access doesn't involve a lot of man-hours or heavy-duty setup, as its mobilization and demobilization are generally undertaken within an hour.
Safety Record: Apart from Rope Access being the safest means of accessing heights, we have technicians who are highly trained and expertise in Rope Access, safety procedures and rescue plans. We are IRATA certified and deploying safety solutions is our mission
Eco-friendly: It's environmentally friendly because it doesn't involve mobilization that produces pollution such as petrol.
Flexibility: Rope Access is very flexible because it offers versatility which enables rope access to be used to perform varieties of activities within minimized man-hour and at-risk hours for height operations.
Unobtrusive: It has minimum site disruption, so it doesn't affect your operations or productivity.
Looking for quality safety for your operations at heights? Then, let's provide you with Rope Access and associated equipment that allows for safe inspection, structural testing and surveys. With qualified expertise servicing the construction and oil & gas industry, we're a call away to keep your workers safe and efficient.
Let's hear from you.